As the voice of business for Coquitlam, Port Coquitlam, Port Moody, Anmore and Belcarra, the Tri-Cities Chamber of Commerce advocates on behalf of its members with all levels of government, on issues that affect business, community, and economic prosperity in our region.
We listen to you, our members, to understand your issues and concerns, and we focus on solutions. Contact us for a conversation, attend our advocacy town halls and roundtable meetings with government officials, and join our BC Mindreader platform to participate in important surveys.
The BC Government announced today a 6.9% increase to the minimum wage effective June 1.
"While our Chamber understands the need to increase the wage of the lowest paid workers in our communities to help with the rising cost of living, this is yet again another increase to the cost of doing business. And it comes at a time when many businesses are struggling to survive and recover in these challenging economic times," said Leslie Courchesne, CEO of the Tri-Cities Chamber of Commerce.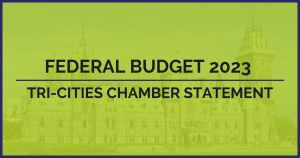 The Tri-Cities Chamber is pleased to see a number of items in this year's budget, including a national supply chain strategy, investments to address the labour shortage, and lowering of credit card fees paid by small business.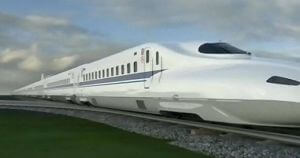 The Tri-Cities Chamber of Commerce has co-signed a letter urging Pete Buttigieg, Secretary of the U.S. Department of Transportation to support funding to develop the vision for this significant, multi-jurisdictional infrastructure project.
We're working with the BC Chamber of Commerce to know what's on the mind of Tri-Cities businesses.
If you have yet to register, BCMindReader.com is free to join!
As a member of the community, you'll participate in surveys on topics you care about — and our community demographics supercharge our insight.
Join the conversation so our business community has a strong collective voice with the government.
Become one of 3,700+ engaged business leaders that are a part of the BCMindreader insight community.
Join Today