December 8 | 11 am – 2 pm
Put on your ugliest, coziest, or snuggliest holiday sweater, and join us for the Chamber's jolliest event of the year! Buffet lunch, door prizes, silent auction. Tickets on sale now!   Learn More >
December 23 – January 2

Happy Holidays! The Chamber Offices will be closed from noon on Dec 23rd through Jan 2nd, reopening on Jan 3rd. If your holiday season includes shopping, please consider supporting our local businesses.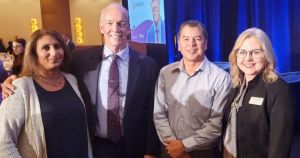 Tri-Cities Chamber of Commerce representatives attended an event to thank outgoing BC Premier John Horgan, on his last day in office.
Learn More >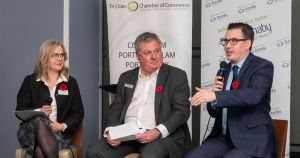 Members of the Tri-Cities Chamber of Commerce and Burnaby Board of Trade met to connect with Terry Beech, Canada's Parliamentary Secretary to the Deputy Prime Minister and Minister of Finance, on the recently released Fall Economic Statement.
Learn More >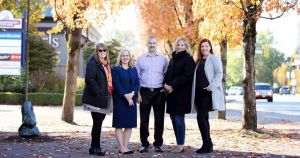 The Tri-Cities Chamber of Commerce is welcoming close to 300 member businesses from the Downtown Port Coquitlam Business Improvement Association (BIA), thanks to a joint membership agreement between the two organizations.
Learn More >
Welcome to our Newest Members
Thank You to our Leading Partners & Sponsors