June 29 | 5:15 pm
Dinner tickets are still available! Golf Classic foursomes are now sold out, but put on your Canada Day outfit and join the fun at dinner.  Learn More >
November 15-23, 2023
Join us for breathtaking cityscapes, world-famous cuisine, beautiful beaches, and legendary attractions with this small-group tour of Portugal.  Learn More >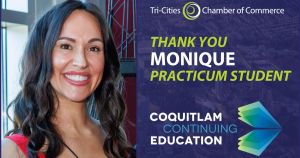 Coquitlam Continuing Education student Monique Andreasen joined the Chamber for a three-week practicum at one of its busiest times of the year.
Learn More >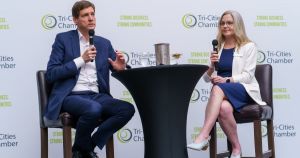 The Tri-Cities Chamber of Commerce hosted BC Premier David Eby, Scotiabank Senior Vice President and Chief Economist Jean-François Perrault, and a highly accomplished speaker panel at its Economic Summit today in Coquitlam, with more than 170 in attendance.
Learn More >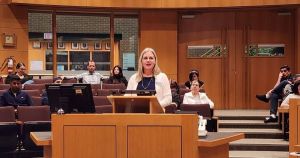 Tri-Cities Chamber of Commerce CEO Leslie Courchesne spoke at the City of Coquitlam's Town Hall meeting yesterday, urging Mayor and Council to expand the City's working relationship with the Chamber in support of business.
Learn More >
Welcome to our Newest Members
Thank You to our Leading Partners & Sponsors