February 28  | 7:30 – 9 am
Join us at Earls Kitchen+Bar for breakfast, networking, and a discussion on the state of the city with Port Coquitlam Mayor Brad West.  Learn More >
March 8 | 9 am – 12 pm
#EmbraceEquity and join us to hear from inspiring speakers while you network over brunch. Learn More >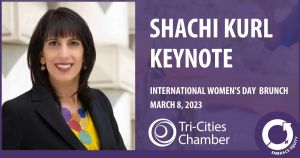 Shachi Kurl will provide a keynote on women in leadership at the Tri-Cities Chamber of Commerce International Women's Day brunch at Westwood Plateau Golf & Country Club on March 8. Featured regularly in mainstream media, you may also recognize Kurl as the moderator of the national leaders' debate televised live in advance of the 2021 federal election.
Learn More >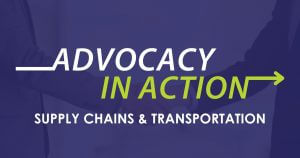 The Tri-Cities Chamber has signed a joint letter with more than 75 business associations across the country, urging three federal ministers to protect Canada's essential supply chains and transportation services, and not support the proposed changes to labour laws in Bill C-302.
Learn More >
As Valentine's Day draws near, the Tri-Cities Chamber of Commerce is calling for property owners in Austin Heights to show their business improvement association (BIA) some love.
Learn More >
Welcome to our Newest Members
Thank You to our Leading Partners & Sponsors