Save your money and help our business community flourish by choosing to #ShopChamber!
#ShopChamber is the Tri-Cities Chamber of Commerce's exclusive member-to-member discount program.
Participate as a member business — by offering a #ShopChamber deal, you will increase your revenue and brand awareness while simultaneously helping to grow our local economy by encouraging your fellow members to shop locally.
Through the #ShopChamber Program:
Increase your revenue by bringing in new customers.
Save money by using the #ShopChamber deals.
Grow your network by connecting with Chamber members.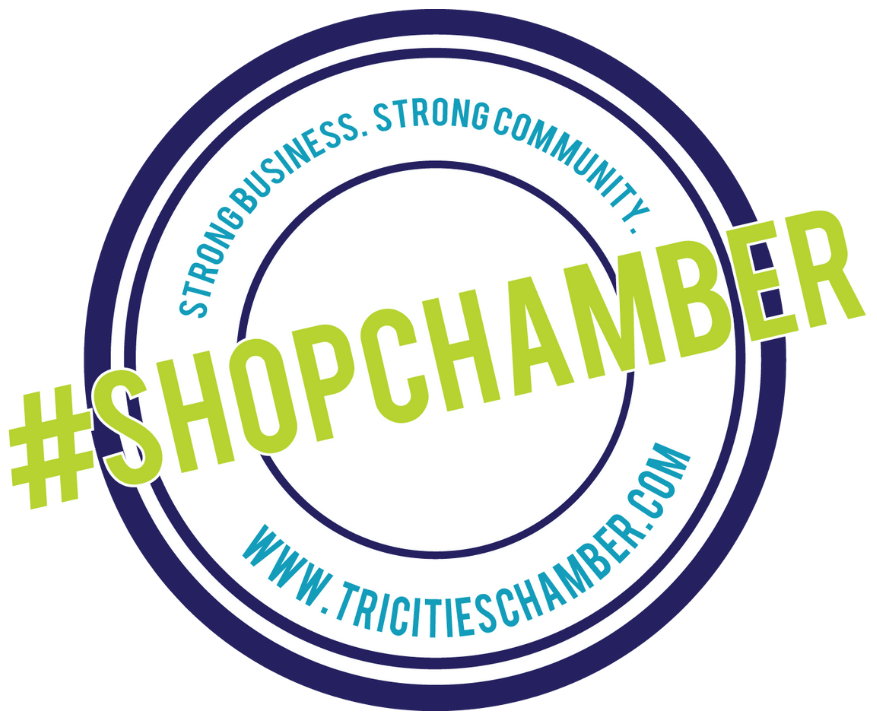 Increase Your Exposure Through #ShopChamber
Offer a #ShopChamber deal to build brand awareness in the Chamber community.
#ShopChamber deals are promoted:
On the fastest growing web page of the Chamber website.
In our bi-weekly Chamber Chat e-blasts.
In #ShopChamber e-blasts.
On our social media pages.
in prospective and new member packages.
Employee Incentives
Offer the benefits of the #ShopChamber program to your staff! Let your staff know about our Deal Directory and all of the deals that are available to them throughout the Tri-Cities. They simply need to tell participating stores that they work for a Chamber Member (stores may ask for proof of employment or need to verify Chamber membership).
Submit a #ShopChamber Deal
#ShopChamber deals are provided exclusively from the Chamber membership to the Chamber membership.
Are you interested in getting involved with the Chamber's #ShopChamber program? Click on the button below and fill out our submission form to enroll.
#ShopChamber Deals are offered exclusively to Tri-Cities Chamber of Commerce members. Deals will remain active until the end of the current calendar year, regardless of the date of cancellation of membership status. All #ShopChamber Deals are subject to Tri-Cities Chamber's approval. Other terms and conditions may apply.