As the voice of business for Coquitlam, Port Coquitlam, Port Moody, Anmore and Belcarra, the Tri-Cities Chamber of Commerce advocates on behalf of its members with all levels of government, on issues that affect business, community, and economic prosperity in our region.
Learn more about some of our most recent advocacy work and public policy highlights below.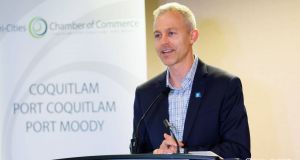 TransLink CEO Kevin Quinn's presentation to the Tri-Cities Chamber at its Annual General Meeting last week was a timely one.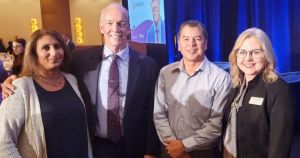 Tri-Cities Chamber of Commerce representatives attended an event to thank outgoing BC Premier John Horgan, on his last day in office.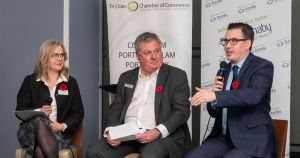 Members of the Tri-Cities Chamber of Commerce and Burnaby Board of Trade met to connect with Terry Beech, Canada's Parliamentary Secretary to the Deputy Prime Minister and Minister of Finance, on the recently released Fall Economic Statement.
We're working with the BC Chamber of Commerce to know what's on the mind of Tri-Cities businesses.
If you have yet to register, BCMindReader.com is free to join!
As a member of the community, you'll participate in surveys on topics you care about — and our community demographics supercharge our insight.
Join the conversation so our business community has a strong collective voice with the government.
Become one of 3,700+ engaged business leaders that are a part of the BCMindreader insight community.
Join Today