As the voice of business for Coquitlam, Port Coquitlam, Port Moody, Anmore and Belcarra, the Tri-Cities Chamber of Commerce advocates on behalf of its members with all levels of government, on issues that affect business, community, and economic prosperity in our region.
We listen to you, our members, to understand your issues and concerns, and we focus on solutions. Contact us for a conversation, attend our advocacy town halls and roundtable meetings with government officials, and join our BC Mindreader platform to participate in important surveys.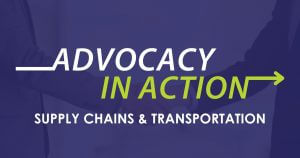 The Tri-Cities Chamber has signed a joint letter with more than 75 business associations across the country, urging three federal ministers to protect Canada's essential supply chains and transportation services, and not support the proposed changes to labour laws in Bill C-302.
As Valentine's Day draws near, the Tri-Cities Chamber of Commerce is calling for property owners in Austin Heights to show their business improvement association (BIA) some love.
Tri-Cities Chamber of Commerce representatives met with Coquitlam-Port Coquitlam MP Ron McKinnon today to discuss priorities for the upcoming 2023 federal budget.
We're working with the BC Chamber of Commerce to know what's on the mind of Tri-Cities businesses.
If you have yet to register, BCMindReader.com is free to join!
As a member of the community, you'll participate in surveys on topics you care about — and our community demographics supercharge our insight.
Join the conversation so our business community has a strong collective voice with the government.
Become one of 3,700+ engaged business leaders that are a part of the BCMindreader insight community.
Join Today