As the voice of business for Coquitlam, Port Coquitlam, Port Moody, Anmore and Belcarra, the Tri-Cities Chamber of Commerce advocates on behalf of its members with all levels of government, on issues that affect business, community, and economic prosperity in our region.
We listen to you, our members, to understand your issues and concerns, and we focus on solutions. Contact us for a conversation, attend our advocacy town halls and roundtable meetings with government officials, and join our BC Mindreader platform to participate in important surveys.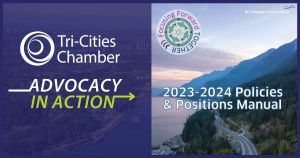 The BC Chamber of Commerce has released its 2023-2024 Policies & Positions Manual, for use as an advocacy playbook by its member Chambers and Boards of Trade across the province, including the Tri-Cities Chamber of Commerce.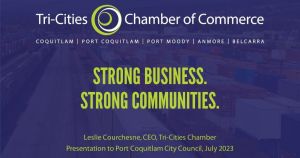 The City of Port Coquitlam's Council-in-Committee welcomed Tri-Cities Chamber of Commerce CEO Leslie Courchesne this week to present an annual update.
"It's no secret that cities and chambers that work well together are the stronger for it," said Courchesne, during the five-minute virtual presentation.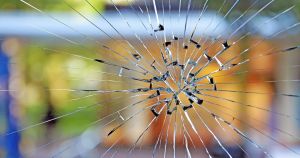 The Tri-Cities Chamber of Commerce applauds the BC Government's new vandalism rebate program to help small businesses with the costs of repairing broken glass, removing graffiti, and vandalism prevention measures.
Starting in the Fall of 2023, businesses will be able to apply for up to $2,000 from the $10.5 million fund, called the Securing Small Business Rebate Program.
We're working with the BC Chamber of Commerce to know what's on the mind of Tri-Cities businesses.
If you have yet to register, BCMindReader.com is free to join!
As a member of the community, you'll participate in surveys on topics you care about — and our community demographics supercharge our insight.
Join the conversation so our business community has a strong collective voice with the government.
Become one of 3,700+ engaged business leaders that are a part of the BCMindreader insight community.
Join Today