As the voice of business for Coquitlam, Port Coquitlam, Port Moody, Anmore and Belcarra, the Tri-Cities Chamber of Commerce advocates on behalf of its members with all levels of government, on issues that affect business, community, and economic prosperity in our region.
Learn more about some of our most recent advocacy work and public policy highlights below.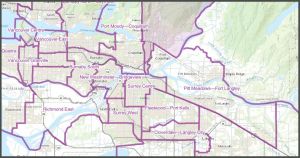 Tri-Cities Chamber of Commerce CEO Leslie Courchesne spoke at the Federal Electoral Boundaries Commission for BC's Public Hearing in Coquitlam today, to recommend South Port Coquitlam not be moved out of its Tri-Cities riding.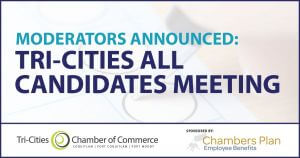 The Tri-Cities Chamber of Commerce is pleased to announce the moderators for its All Candidates Meetings to be held in Coquitlam, Port Moody, and Port Coquitlam, in advance of the 2022 Municipal Elections on October 15.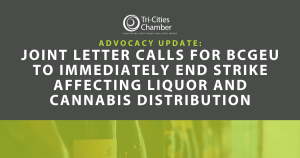 The Tri-Cities Chamber of Commerce urges the BCGEU and BC Government to immediately resolve the BCGEU contract negotiations, and calls on the BCGEU to cease the job action that is crippling liquor and cannabis distribution in B.C.
We're working with the BC Chamber of Commerce to know what's on the mind of Tri-Cities businesses.
If you have yet to register, BCMindReader.com is free to join!
As a member of the community, you'll participate in surveys on topics you care about — and our community demographics supercharge our insight.
Join the conversation so our business community has a strong collective voice with the government.
Become one of 3,700+ engaged business leaders that are a part of the BCMindreader insight community.
Join Today