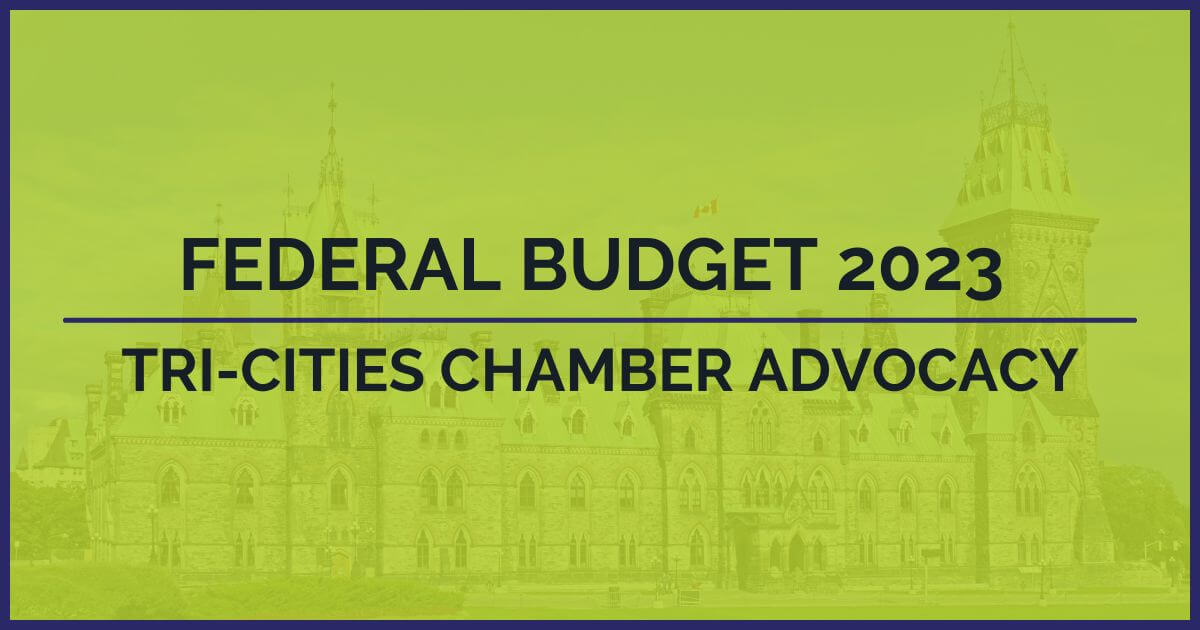 (TRI-CITIES) February 11, 2023 — The Tri-Cities Chamber of Commerce has issued letters to Port Coquitlam –Coquitlam MP Ron McKinnon and Port Moody – Coquitlam MP Bonita Zarillo outlining the Chamber's priorities for the upcoming 2023 Federal Budget. The letters follow a roundtable discussion with MP McKinnon, Chamber leadership and members on January 19.
The key issues highlighted by the Chamber for Canada's Budget 2023 include: addressing the labour force shortage; housing availability, affordability and homelessness; supporting local companies first; supply chains, transportation and infrastructure; the national debt, fiscal prudence and efficiencies; and an overhaul of the federal tax system to position Canada as 'open for business'. The Chamber also advocated for federal efforts with the payment processing industry to lower credit card fees paid by businesses, particularly small to medium-sized enterprises, to help lower the cost of doing business.
"The Tri-Cities Chamber urges our locally elected MPs to work toward a budget that will support business, particularly SMEs, that are the backbone of our economy," said Leslie Courchesne, CEO of the Tri-Cities Chamber. "As we weather and recover from the recession this year, Ottawa must create the conditions for businesses to thrive, and communities to flourish."
Read the Chamber's February 10 letter to MP McKinnon here and letter to MP Zarillo here. The 2023 Federal Budget is expected to be released by early April.
-30-
Since 1971, the Tri-Cities Chamber of Commerce has been the largest business association serving Coquitlam, Port Coquitlam, Port Moody, Anmore, and Belcarra, now representing 1,000+ organizations from every sector. The Chamber works to foster economic development, provide connections and benefits, and influence public policy at all levels of government to ensure strong business and strong communities. The Tri-Cities Chamber is an active member of the BC and Canadian Chambers of Commerce.
For more information, contact:
Leslie Courchesne, Chief Executive Officer
Tri-Cities Chamber of Commerce
ceo@tricitieschamber.com
604.468.6870