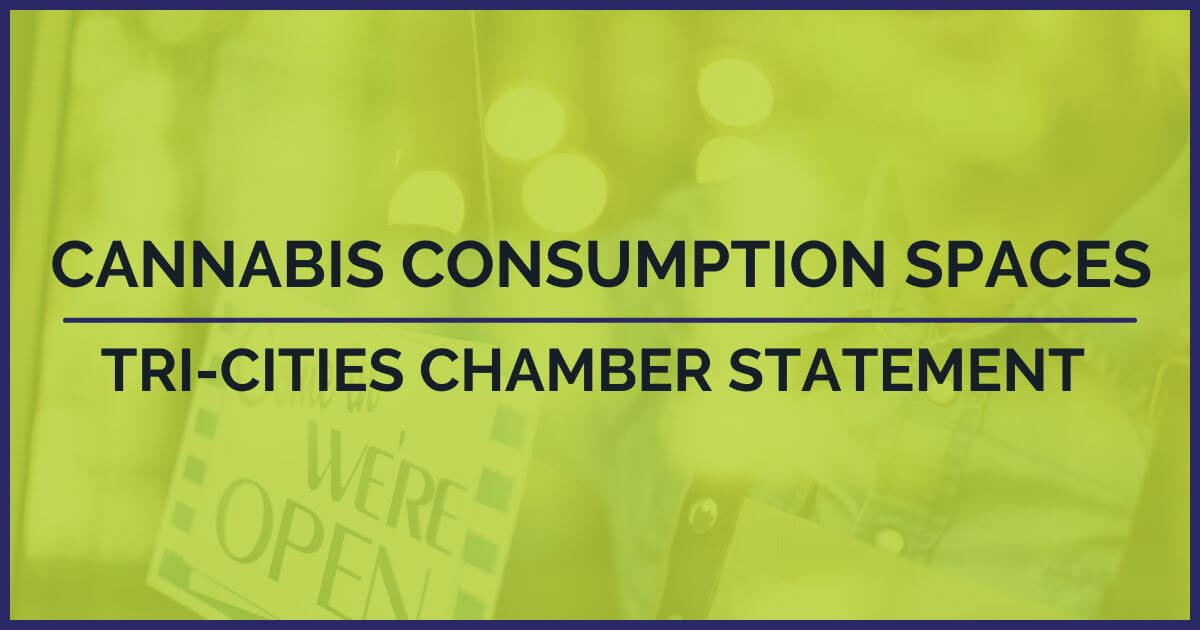 (TRI-CITIES) April 17, 2023 — The Tri-Cities Chamber of Commerce has issued an open letter of support for the establishment of cannabis consumption spaces in Coquitlam, Port Coquitlam, and Port Moody.
"The legalization of cannabis five years ago has brought changes to our communities, and with that, the need for regulated places for its consumption," said Tri-Cities Chamber CEO Leslie Courchesne. "Allowing for these spaces would not only provide new business opportunities for our community, but would also help to promote responsible and safe cannabis use."
Read the full letter of support here.
-30-
Since 1971, the Tri-Cities Chamber of Commerce has been the largest business association serving Coquitlam, Port Coquitlam, Port Moody, Anmore, and Belcarra, now representing 1,000+ organizations from every sector. The Chamber works to foster economic development, provide connections and benefits, and influence public policy at all levels of government to ensure strong business and strong communities. The Tri-Cities Chamber is an active member of the BC and Canadian Chambers of Commerce.
For more information, contact:
Leslie Courchesne, Chief Executive Officer
Tri-Cities Chamber of Commerce
ceo@tricitieschamber.com
604.468.6870