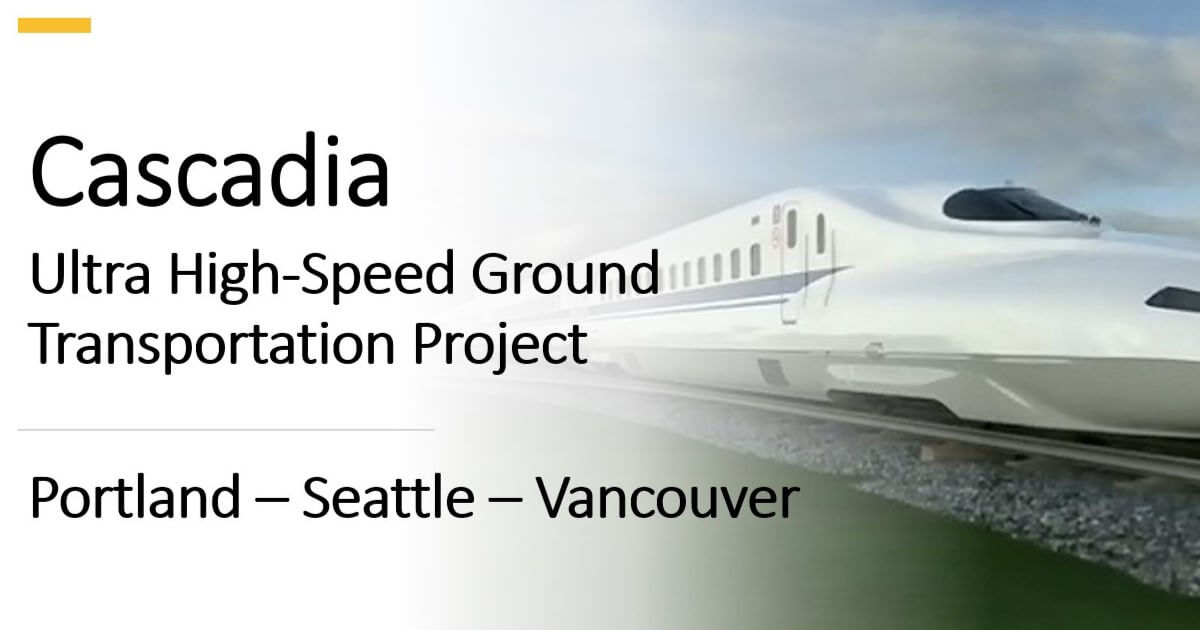 (TRI-CITIES) March 29, 2023 — Prevalent in other parts of the world, a bullet train could be coming to the Pacific Northwest, linking Metro Vancouver to Seattle and Portland.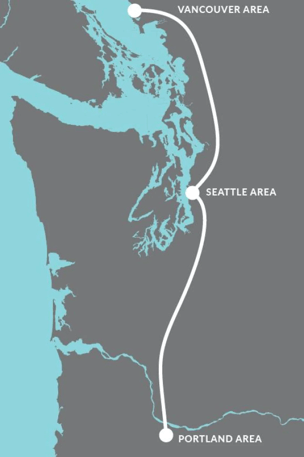 The Tri-Cities Chamber of Commerce has co-signed a letter with the Greater Vancouver Board of Trade, Burnaby Board of Trade, Surrey Board of Trade, and Delta Chamber of Commerce, urging Pete Buttigieg, Secretary of the U.S. Department of Transportation to support funding to develop the vision for this significant, multi-jurisdictional infrastructure project.
Called the Cascadia Ultra-High Speed Ground Transportation (UHSGT) Project, the train would travel at speeds of up to 400 km per hour, connecting Vancouver to Seattle in approximately one hour.
The project would position the Cascadia region to strategically respond to a growing population, while serving as a catalyst for shared priorities including GHG emissions reduction, economic growth and regional competitiveness. By connecting major urban centers in British Columbia, Washington and Oregon, the Cascadia UHSGT project could create ample opportunities for business growth, innovation, exchange of ideas and people on both sides of the border.
The project is in early planning stages, with many complex decisions still to come.
Read the full letter of support here.
-30-
Since 1971, the Tri-Cities Chamber of Commerce has been the largest business association serving Coquitlam, Port Coquitlam, Port Moody, Anmore, and Belcarra, now representing 1,000+ organizations from every sector. The Chamber works to foster economic development, provide connections and benefits, and influence public policy at all levels of government to ensure strong business and strong communities. The Tri-Cities Chamber is an active member of the BC and Canadian Chambers of Commerce.
For more information, contact:
Leslie Courchesne, Chief Executive Officer
Tri-Cities Chamber of Commerce
ceo@tricitieschamber.com
604.468.6870