(TRI-CITIES) January 6, 2023 — The Tri-Cities Chamber of Commerce is starting the new year with an important change to its look.
The Chamber has revised its logos to add the villages of Anmore and Belcarra, where it previously listed the cities of Coquitlam, Port Coquitlam, and Port Moody alone.
The Tri-Cities Chamber, like most other chambers and boards of trade across the country, is incorporated under Canada's Boards of Trade Act, and given an exclusive region to serve. After the two separate chambers for Port Coquitlam and Coquitlam merged in 1971, the Chamber's boundaries were officially changed in 1972 by Canada's Governor General in Council to include Anmore, Belcarra, Port Moody, and the unorganized territory of Ioco (now part of Port Moody).
"While there is not significant commercial space in Anmore or Belcarra, business is thriving there," said Leslie Courchesne, CEO of the Tri-Cities Chamber. "With close to 200 business licences issued last year in the two villages, we are committed to ensuring our strong relationships with Anmore and Belcarra continue to grow.
"Some contractors require a one-time business licence for a short-term job, but many other licences are for home-based businesses that have set themselves up for the long term," Courchesne added. "Our Chamber has worked with business owners, professionals, and the local governments of Anmore and Belcarra for more than half a century, and our logo now properly reflects this."
The 2021 Canadian Census reports that the villages of Anmore and Belcarra combined have a total population of just over 3,000. In 2022, Anmore issued 148 business licences, and Belcarra issued 43. The two villages are situated north and west of Port Moody, and are part of Metro Vancouver.
Tri-Cities Chamber member Kirstin Hepburn, owner of Jacaranda Marketing + Design based in Port Coquitlam, redesigned the suite of logos and produced an updated brand guide for the Chamber.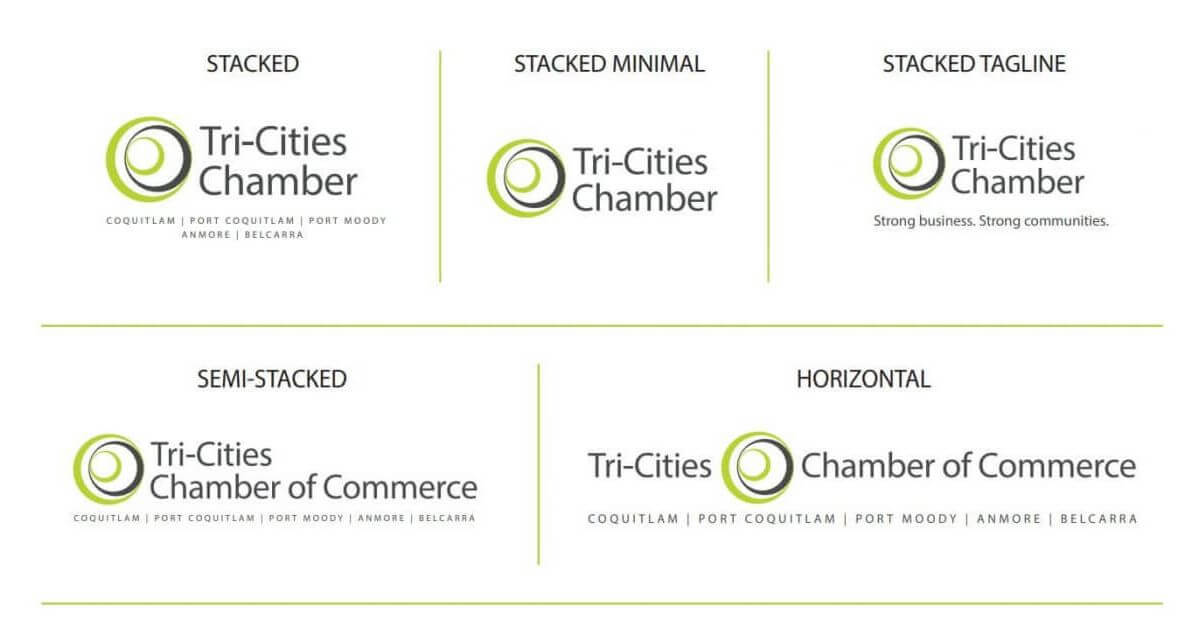 -30-
Since 1971, the Tri-Cities Chamber of Commerce has been the largest business association serving Coquitlam, Port Coquitlam, Port Moody, Anmore, and Belcarra, now representing 1,000+ organizations from every sector. The Chamber works to foster economic development, provide connections and benefits, and influence public policy at all levels of government to ensure strong business and strong communities. The Tri-Cities Chamber is an active member of the BC and Canadian Chambers of Commerce.
For more information, contact:
Leslie Courchesne, Chief Executive Officer
Tri-Cities Chamber of Commerce
ceo@tricitieschamber.com
604.468.6870