First published in the Tri-City News on Thursday, June 30, 2022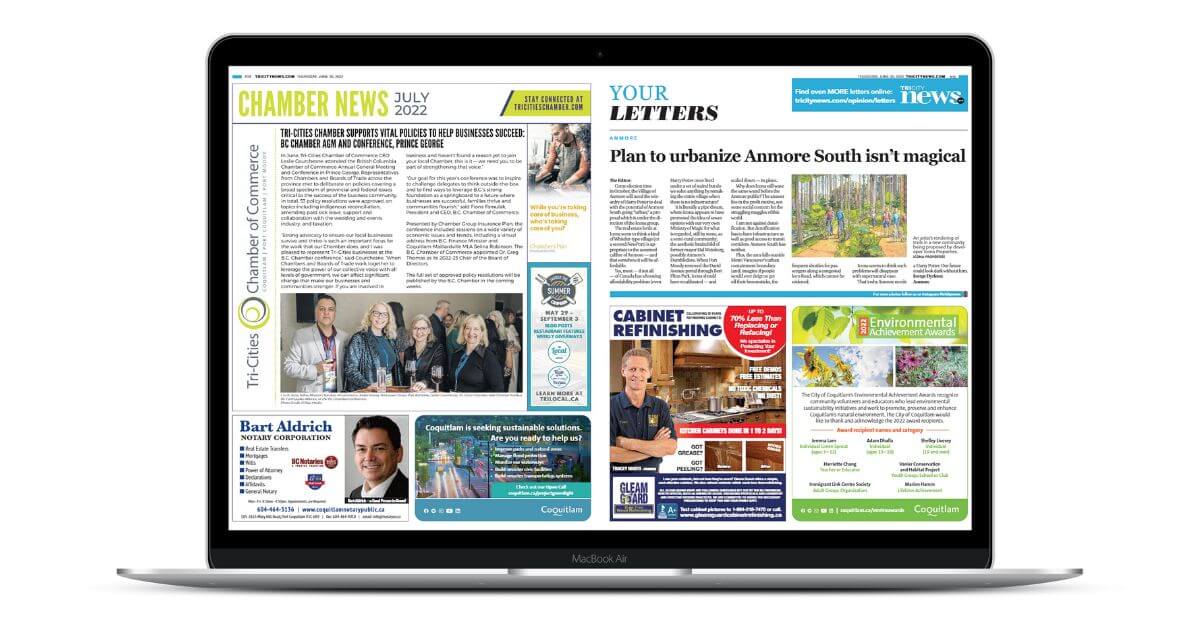 ---
In June, Tri-Cities Chamber of Commerce CEO Leslie Courchesne attended the British Columbia Chamber of Commerce Annual General Meeting and Conference in Prince George. Representatives from Chambers and Boards of Trade across the province met to deliberate on policies covering a broad spectrum of provincial and federal issues critical to the success of the business community. In total, 53 policy resolutions were approved, on topics including indigenous reconciliation, amending paid sick leave, support and collaboration with the wedding and events industry, and taxation.
"Strong advocacy to ensure our local businesses survive and thrive is such an important focus for the work that our Chamber does, and I was pleased to represent Tri-Cities businesses at the B.C. Chamber conference," said Courchesne. "When Chambers and Boards of Trade work together to leverage the power of our collective voice with all levels of government, we can affect significant change that make our businesses and communities stronger. If you are involved in business and haven't found a reason yet to join your local Chamber, this is it — we need you to be part of strengthening that voice."
"Our goal for this year's conference was to inspire, to challenge delegates to think outside-the-box, and to find ways to leverage B.C.'s strong foundation as a springboard to a future where businesses are successful, families thrive and communities flourish," said Fiona Famulak, President and CEO, B.C. Chamber of Commerce.
Presented by Chamber Group Insurance Plan, the conference included sessions on a wide variety of economic issues and trends, including a virtual address from B.C. Finance Minister and Coquitlam-Maillardville MLA Selina Robinson. The B.C. Chamber of Commerce appointed Dr. Greg Thomas as its 2022-23 Chair of the Board of Directors.
The full set of approved policy resolutions will be published by the B.C. Chamber in the coming weeks.